I woke up from a strange wet dream. It was pretending that I wasn't with you, I was married to someone else. And you too had a child and another husband. It was pretending that we were far from each other. That I was on one side of the country, and you on the opposite side. This dream hurt me as if it was real. It hurt that someone else was holding you in my place.
That another would say good morning to you, kiss you when you leave, call you to ask what you had for lunch, bring you flowers, and have dinner together and he would also say good night. He caressed you tenderly, kissed your neck, touched your breasts, and held you in his foreign arms.
I saw you making love in the middle of the night. Your bodies were mixing as if in a fight, rolling over each other, exchanging fluids, straining into each other, and I was far away and I could feel it. I was far away and I was thinking about you, how I am not the one who feeds off of you in those divine moments. But now I woke up, watched you sleep, and smiled at you.
My first wet dream
Apparently, it was all just a bad dream witch transformed into wet dream. You're in bed next to me, eyes closed, careless, and naked in your long t-shirt. I watch you in silence to see how you breathe easily. I think: "Are you dreaming?" I hope you dream well and that you dream of us. I hope you don't have the same dream as I did, and that in your dream we are together.
I don't recognize the room I woke up in. It's not our bedroom, mine, yours. But it's still perfect where we are. We're together and that's all that matters. Let me describe it to you in a whisper, and maybe in your dream, you will see it too. We are in a bedroom with a large bed, placed in the center and against the wall.
The wet dream was so real. A warm wind blew gently through the half-open window. The room is flooded with warm light, but I can't see anything through the window. I only see light and that's it. It's like we're on a double-digit floor. From the bed where I sit, I can't see a tree branch and I can't hear the birds either. It seems like just a simple sunny summer day and that's it.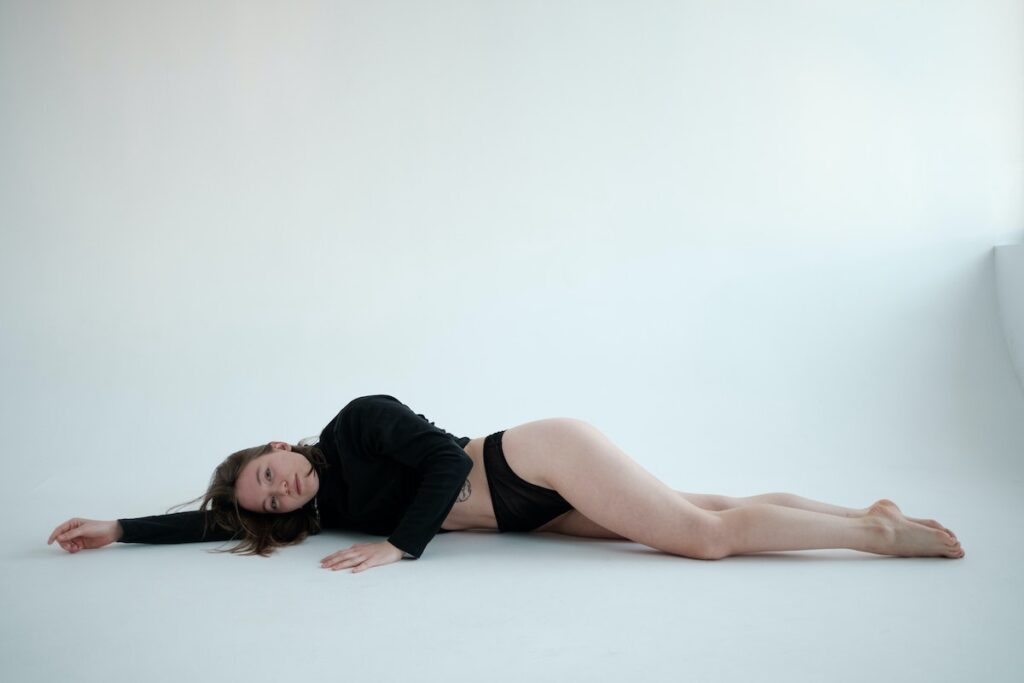 I look at you again, in this wet dream, gently touch your cheek, and then gently lower my fingers to your lips. I got closer and kiss them. Then you opened your eyes and smiled at me. Your brown eyes and your brown hair give me a feeling of comfort, exactly the same feeling that a calm end of rain gives you. I suddenly remembered the tent I used to build in my bedroom when I was a child and I would go into it at night with the flashlight on to feel safe. What a wet dream!
I realized once again what love means, the simple and pure love that only two lovers can experience once in a lifetime, or maybe more than once. I told you "Good morning baby!" with a wry smile.
I took your hand and we went to the kitchen. We were hungry. A complex feeling that manifests itself on several levels. We woke up hungry for ourselves, missing each other even though we were already together. We soon realized that that apartment was not ours, but we were the only ones there. My wet dream is even good. It had no door, only windows. And the windows led nowhere, they were there only to warm us with their light. I asked you if you wanted pancakes, and you said you wanted tea.
The strange thing was that I wasn't stressing about anything anymore, I was just happy and nothing more. And you know how I get stressed sometimes with all the shit. But now I was relaxed and totally disconnected from any problem. We were cooking together and having fun.
In this wet dream, we played with the flour, got our cheeks dirty, and held each other all the time. You dropped an egg on the floor and I laughed. We kissed like two teenagers, wet and dirty. I grabbed your ass and you touched me through your pants. Then we took off our clothes. It was hilarious.
The most beautiful wet dream
We were eating from the same pancake and the jam was running down our chins. We licked the sweetness off our lips and finished each pancake with a loud kiss. A trickle ran down your right breast. I bent down and started licking his sweetness of him. I slowly went down to the nipple and started to kiss it. I would gently catch him with my teeth and lips and tickle him with my tongue.
Hope not is just the only one wet dream.
You sighed and threw your head back. You grabbed the back of my neck with your hands and held me to your chest like a baby. I suck at you. In this wet dream, I cupped your breasts in my hands and kissed them one by one, not neglecting any. You arched your back as if you liked it.
I gently lowered my hand to your vagina. Everything was wet. Two fingers slid to either side of your clit, slowly massaging it in a repetitive back-and-forth motion. I lifted my wet hand from you and tasted it. You smiled and kissed me on the lips.
The wet dream begins! The penis was starting to embarrass me from how tense it was. You were having spasms of pleasure and you were getting wetter and wetter. You were no longer satisfied enough with my tongue and you let me know that you wanted me to penetrate you.
I got you off the counter and made you a goat. Your breasts now pressed against the dirty flour counter and your ass ostentatiously enticed me. I lubricated my glans with my right hand and fit it under your clit. I just pushed my head in and leaned down to kiss the back of your head.
You sighed deeply, like a whispered cry, and then grabbed my hips with both hands and pulled me into you. A radiant feeling of pleasure flooded my cock and scrotum. I cannot compare this to any other sensation, it is the most pleasant of all. I was moving slowly inside you and only penetrating you a little. Your nails lightly scratched my thighs as a sign that you wanted to go deeper. I was teasing you, but it felt good. This wet dream was soooo real to me!
You raised your calves and cupped my legs with them. With each hand, I grabbed the paw of each of your feet and as I held you onto them I gradually began to go deeper into you. Your moans had become more intense. I was sliding into you with all my lust.
You were breathing heavily and yelping in pleasure. Your bulging boobs looked so beautiful from behind. I slapped them with my hand several times. You liked that pain. It brought you back to reality. It made you feel the heat in your abdomen even more intensely.
After a while, the wet dream continues. I took you off the counter and sat you on the kitchen table with your feet up. I greedily pounced on your vulva and sucked it noisily a few times. Strong shivers ran through your body. You tried helplessly to raise your head to look at me but you quickly dropped it on the table.
Paralyzing sensations had taken over you. I stood up, brought my legs together, and rested them on the back of my neck. I fit my cock back into your now tight cunt and began to forcefully penetrate you.
You liked the feeling of it. It was harder to get in that way, but it helped that you were quite wet. I was holding your legs with both arms and gently kissing your ankles. I loved the way your bare soles looked, and as I pumped into you I gently caressed my cheek against them.
I brought a hand down and tried to reach your clit to massage it. I wanted to add more pleasure to the one you were already feeling. I was in and out of you fast. I gently pressed your clitoris with the thumb of my hand and from time to time I kissed your bare soles.
Strong spasms gripped your body. An uncontrollable cry came out of your mouth. You gripped the edge of the table with both hands and began to squeeze hard. I realized you were having an orgasm and started pumping into you with all my energy. I placed a hand on your abdomen to feel it tense jerkily in waves of spasms. Price of a minute you whined with pleasure.
Then you stopped me with both hands and I let you catch your breath a bit.
You got off the table and kissed me long. Smiling at me with a complicit look, you started to kiss my neck, chest, abdomen, and finally my erect penis. You were kneeling in front of me and sucking my cock noisily. While I gently massaged my scrotum with one hand, I rubbed my penis in circular motions with the other and created a kind of vacuum on my red swollen head with my lips. I could feel the heat enveloping my whole body and small cramps of pleasure tormented my perineum.
The circular motions on your cock were getting faster and faster and the bare head was now playfully touched only by the tip of your tongue. I felt the pressure coming and the pleasure going down the member. I grabbed the back of your neck and put it in your mouth.
I could feel myself draining in waves and I could see you drinking every drop without missing a beat. I was so turned on by sex with you that I couldn't finish ejaculating. I could feel your warm mouth on my cock and I couldn't let go of your head. I really loved you. After I finished I picked you up and verbally told you I love you. We kissed again. Then we looked around and started laughing. The kitchen looked in the last hall.
Something strange brought us down to earth. When we looked out the window it was already night. When was the day over? We didn't make love for more than half an hour. We looked at each other in wonder, but paradoxically, no worries came over us. We went to shower and then reunited in the bedroom. We sat in bed dressed in fluffy pajamas. I was looking into your eyes and caressing your face. I kissed you on the lips and then fell asleep thinking about us. I fell asleep hoping that today was real and tomorrow will be too. An endless weekend day.