All three relaxed after the "fight" that had just ended, we went out on the terrace of the apartment to smoke another one and drink rum and cola. The girls relaxed now, looked at me with different eyes, and started asking a thousand questions:
-What do you do for a living? You're very young and it doesn't seem like you're short of money! Karina said to me before knocking over half of the glass.
– Well, I work at Mercadonna, I load and unload goods from trucks, I answered smiling.
– Yes, how could I not, I'm convinced, Suzana also got into the discussion, all the cargo loaders wear Armani clothes and have the latest BMW models! Your watch alone is worth over 7000 euros! Who do you think you are fooling?!
-But how do you know, miss? Are you that good at watches?
– My father has a similar model, but older and he paid a small fortune for it!
– That's it, you got me, but you should know that the watch costs about 11,000, I don't wear these cheap ones for 7,000! and I took her in my arms, laughing, kissing her on the lips. He liked the gesture, he answered me, and he even lazily touched my penis with his palm.
– You should know that you surprised us very pleasantly this evening! Most men dream of this scenario, but when they are faced with the accomplished fact, they get lost… Either they don't get it, or it's over in 2 minutes! Instead, you made the face, but know that it's only now starting, don't run away!
– Stay calm, I can't lose an evening like this! Usually, you won't find two girls who look like you and put their soul into what they do like you do. If you want, I'll stay here until you leave!
All three of us laughed and continued to drink and talk. The girls were extraordinary, bisexual for real, it gave them great pleasure to fuck and live life! They had caught me on the subject, as they say! Karina didn't take her eyes off mine and started sucking her index finger in a provocative style. With one outstretched leg, she touched her friend near the pussy and ate slowly.
Ass up
Suzana had spread her legs to receive her better; he easily pinched the nipples of the huge fathers, nipples that hardened almost instantly! Nice show! The penis was beginning to come to life; I sat better in the chair and with joy I watched Karina climb with her knees on the table and spread them just enough to reach Suzana's height with her vagina! This, he grabbed her buttocks, and pushed them apart with power, leaving me to admire the wide open pussy and the anus slightly widened by my tongue!
– I bet that Andrei can't wait to put his thick penis in this tight rosette, isn't it Andrei?
-Do you read minds, miss?
Did not answer; he plunged his tongue into Karina's pussy, eliciting a suppressed scream. I watched it with great pleasure… Suzanne's tongue went up and down lazily, parted her friend's lips, stopped at her butt, entered the ring as much as she could, then her lips encompassed her lick, which she sucked with her mouth to Karina's great satisfaction! He stopped a little, turning to me:
– Come on, go to her mouth, she likes to be worked from both sides! Put it on your neck, and enjoy her thick lips!
Of the two of them, Suzana was the dominant one! I got up and followed his advice. Before taking it in my mouth, Karina moaned loudly, a sign that it excites her terribly to suck it! I grabbed her by the back of the head and started to move slowly, I wasn't in a hurry at all, I wanted to make the most of them. I could see perfectly how Suzana licked her friend hard and at the same time, I was enjoying the image of her lips on the member.
I took it out a little and slapped her on the face with it; he moaned, encouraging me. I put it in a little, touching her cheek on the inside, then I pulled it out forcefully, making a noise like a champagne cork just opened; I only put the tip in, then I went in briefly to the end and stayed like that until I felt that there was no more, I released her and spread all the saliva on her face! He obeyed well and I felt at that moment that I could do anything to him!
I looked into her tearful eyes because of the "deep throat" and said dryly:
– I want to fuck you! Come on in!
All three of us entered and Suzana knelt next to me:
– I want to suck you a little, Karina, go and get me the strap-on, please! he ordered and I felt his lips on the dick in a not-slow rhythm; she fucked herself in her mouth, took it out, spat, and continued moaning! These girls loved dick, what can I say?!
Karina came back with a silicone penis that had a harness, usually used by lesbian couples. He looked at me and submissively asked me:
– How do you want me to stay?
-Sit on your back and keep your hands and feet as far apart as possible! answered Suzana and directed me to the bed. I had a painful erection for days! I fit my tip in the tight pussy and entered from the beginning to the end! Karina howled and bit her lips, Suzana climbed on her face and grabbed her hair with her hands, holding her head still:
-Put out your tongue, I'll use it as I want! Unbelievably, were all the "Susans" crazy? It reminded me of Pinky terrorizing the other ladies when she caught them!
I was smiling at Karina while she was licking her friend. I could see up close how the tongue made its way between the big labia, how it sucked the hot juice, and how it then sank into Suzane's anus!
I penetrated her for a long time, at speed and I felt her vaginal muscles tense up, the vagina made a few sounds and she was gripped by a long tremor… my member was full of her viscous sap, I hit her lightly with my penis over the clitoris, at intervals equally and with great joy, I noticed that she tensed up, she was eagerly waiting for the next blow and…surprise…screaming like crazy, she was seized again by orgasm!
Sensational!
Suzana got down and looked at me:
– Well done Andrei! You amaze me! I let her recover a little, I want to take advantage of you! He laid me on the bed and with his back to me, sitting on his back in a real "reverse-cowgirl", he put it in her pussy! Wow, what a pleasure, it moves slowly, and the extremely tight pussy gave me excellent sensations!
She watched as he entered and alternated his rhythms; when hard, when only the top, when slow, he fucked me like a true professional! I grabbed her buttocks and spread them apart to see her gap, and a finger on which I spat profusely, went in to discover the little hole!
– No, please, not there! he told me in a warm voice. I have benefited a lot from him in my life and I want to take a break to recover! Unbelievably, he had fucked his ass so much that he needed a break!
-But you will have anal, as much as you want, Karina is addicted!
He turned to face me and continued to ride me! I enjoyed her magnificent tits, I squeezed them from the side, joined them, and sucked the nipples one by one. Suzana had increased the pace, she was touching herself exactly as she wanted, she closed her eyes, mumbled something indistinct from her lips, her nails dug into my chest, and, straining hard, she climaxed!
He moved further, driving me crazy with the contractions of the tight vagina until the last thrill passed! He stopped, opened his eyes, and kissed me looooong…
-Thanks! I would take you home! and burst out laughing.
We stopped to catch our breath. The penis was like steel, I smoked a cigarette and Suzana didn't leave me, slowly masturbating me, continuously spitting on the member.
Karina also came back from the bathroom and joined us.
-Baby, are you ready to fuck Andrei with your tight pussy? Suzana asked her with a sexually obsessed look. And are you ready for us to make you a sandwich? We're going to double-penetrate you, love! But first I want to see how this crazy penis will go in your ass! Sit back and raise your legs apart! Come now!
Karina complied immediately, Suzana bent down, spat in her mouth, and inserted the silicone dildo. More and more, the toy disappeared into the young lady's ass, visibly widening it. I masturbated slowly and waited for Suzana to do her dirty work…
– Done, she's ready! He grabbed my cock and pulled me fitting it in his anus. Then, he pressed my pieces lightly until I entered him completely, in one movement! Incredible! Karina bit her lips with a grimace on her face, but didn't say anything, but endured the penetration until it became easy and she started to enjoy the moment as well.
-Fuck her ass! Fuck her… mercilessly, I want to look inside her at the end! He likes it, he lives to get fucked in the ass! Believe me!
Strengthened by alcohol and Suzana's exciting words, I began to pump her harder and harder; she rested her legs on my arms and allowed me to move freely in her still tight ass! Suzana watched almost the whole scene and spat profusely from time to time, put two fingers in her pussy, and massaged my penis with them through the dividing wall! I had never experienced anything like this before, not even with Pinky!
-Fuck her from the bottom up! And without further discussion, he lifted her ass as high as he could, forcing me to fuck her as she wanted! That is, when we penetrated her, the head of the cock pushed the wall towards the vagina and was distinguished between the labia. I was standing still and the crazy Suzana was caressing my head with her fingers! What an imagination, even now I can't recover!
He mounted his harness with the dildo and placed the goat on Karina. He knelt in front of her and put the toy on her neck!
-Fuck her in the ass! Soon we will post on this little curve!
Karina was choking on the fake dick and tears were streaming down her face, but her friend continued to blow her without mercy! I liked the image of the ass that we penetrated with force and we often spread her pieces to observe the enlarged hole. I wouldn't have stopped for anything in the world!
Suzana quickly retreated and lay down on her back; Karina, the dutiful one, sat on her and the dildo slipped between her lips…
-Put her in the ass, Andrei, and let's fuck her properly!
We were coordinating our movements and I could feel how Karina has little left and is going crazy! He moaned, screamed, moved his head uncontrollably, and did all those things! Suzana grabbed her face and spat in her mouth:
– So, whore you are! Do you like how we fuck you? Of course, you like it, you're full like a criminal whore! Your ass is ours now, we're both going to fuck you in your big ass!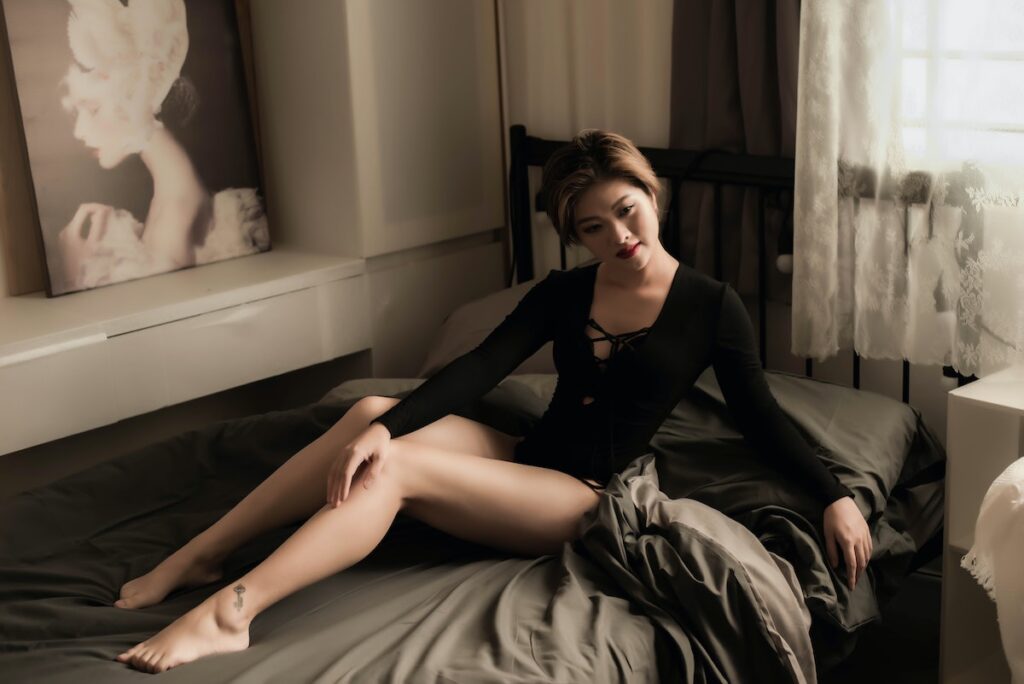 Mother, what should I tell you brothers, I didn't know what to say, I couldn't believe it! I was moving out of inertia and I never wanted it to end. The madwoman got out from under her friend and pushed me aside; he fit his thick penis in the wide ring and started to fuck her at a speed I couldn't believe!
The sound of the thighs hitting the balls with each penetration could be heard throughout the room, I thought Karina was going to pass out. Luckily for her, Suzana stopped sweating and said to me:
– You follow, fuck her mercilessly for three minutes, then I'll change!
I gave him three minutes to be deaf to the drums, that word! Her ass had spread badly, and I don't think I could have let go. I was replaced by Suzana who continued the triumphant march in the ass of her colleague, who was resting her head on the bed, almost inert!
– Done, now she is ready for double anal penetration! He took out a tube of lubricant from I don't know where and poured a large amount into the open hole. He lay down on his back, Karina on top, and he fit it in his anus, Suzana moved a few times as a control, then I tried to enter next to the rubber penis! I had done this only once in my life, together with a friend and a drunk Englishwoman, a story I shared with you in the past. He didn't enter at first and Suzane's voice was heard:
-Don't move you whore! Get Andrei in the ass, if you sit well, maybe we'll have mercy on you!
On the second attempt, the penis made its way into the space that had become tight again. Karina gasped heavily and sat motionless, letting us fuck her to our heart's content; after a few movements, we coordinated and turned on Suzana, who was continuously screaming to fuck her mercilessly, I started to give her, nene!
Honestly, I felt sorry for her, but the novelty of the situation and the words of the madwoman made me overcome compassion! I spread her balls as far as possible and fucked her like crazy! We entered until the end, and we left almost everything in a crazy rhythm, as you can't imagine! I wanted to finish, to free myself, my skin hurt terribly! Suzana felt me ​​and moved her pelvis faster and faster, from there, from below!
– Yes! Yes! Fuck her like the last whore she is! Break his ass! He must receive his punishment!
Then I felt like I was exploding, the sperm slowly went up, making me tense up in all my muscles! In my life, I have never experienced that feeling, to feel the seed raising millimeter by millimeter to free me! I think that if I had stopped then, I would have died of pain! So I moved like a robot clutching his pelvis in my hands, tense, looking for deliverance!
When the first jet came out, I thought I was going to faint, I'd never experienced such an ejaculation before; I released myself in long waves, screaming like a madman, forgetting for the moment where I was as if I had stepped into another dimension! I don't know exactly how long it lasted, but I fell inert on them. Suzana got out from under Karina and quickly separated her buttocks:
– Look, Andrei! I promised you that we will look at her ass at the end! Do you see that I didn't lie to you?!
That's how it was! I think he can fit a medium apple in the jam, without exaggerating! The sperm was lazily dripping down one leg…
– Hey baby, how was it? Suzana asked, picking up my hot seed and spreading it on her friend's face, who couldn't even speak anymore! Did you like two dicks in the ass? I had to take revenge, I promised you…
Later I found out the whole story: the two of them, with another lesbian friend, had experienced the same thing on Suzana's ass, the only difference was that now there was also a live dick… That's why Suzana couldn't put it in her ass, they had broken it too bad even before coming on vacation to Spain.
And he had promised to take revenge, and that happened! And again I was at the right place and the right time, you remember that this is my grace, yes??